Manggae tree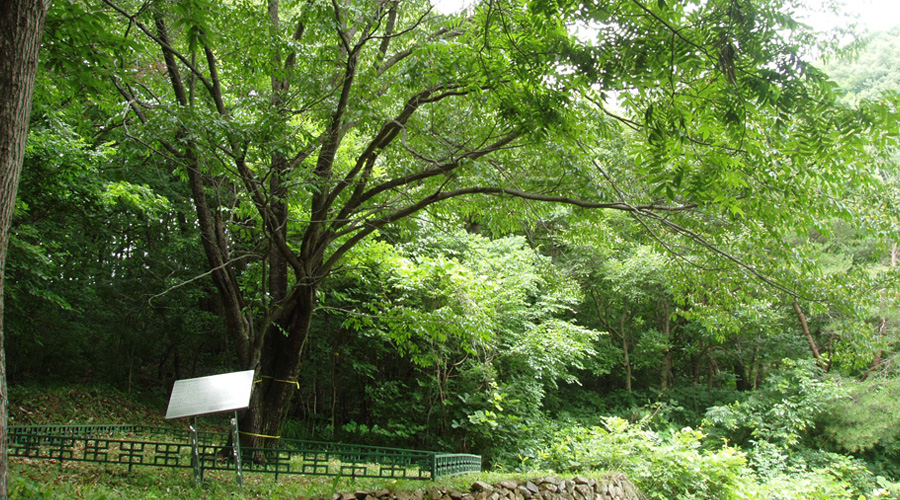 Korean Berchmias (Manggae tree) are rarely grown in Korea, China, Japan, etc. This tree is rare variety. And golden autumn leaves of this tree are really beautiful and this tree grows in warm places. Reproductivity is very weak but once this sprouts this may grow well.
In Gyeongsangdo, this is called 'Salbae tree' or 'Maetdaessari.' In Songgye, Manggae tree is located. Tall and aged to be 150 years, the height is 17m, circumference of the chest is 2.22m, circumference of root is 2.64m, the length of branch is 10.2m from east to west and 12.4m from south to north.
This is located at Gogaemaru Chungbookdae demonstration forest a short distance away and this was well treated. Condition of the tree is really good. Manggae trees are rare variety and this was cared by ancestors for a long time. In Korea, you can see Manggae trees in Sokli Mountain, Juhl Mountain and Juwang Mountain, etc.